Welcome to Rataview ~ wedding & corporate functions venue
Rataview is a wedding and corporate function venue,
in Barrytown on the West Coast of New Zealand.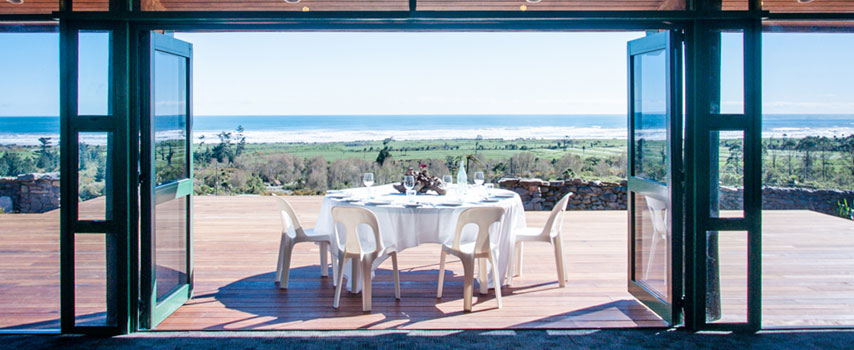 Rataview is a unique wedding and corporate events venue nestled on the scenic Coast Road, with a breathtaking view out over the Tasman Sea that your guests will never forget.
We have modern venue facilities for your event, whether it's to host your full wedding ceremony and reception, or a special business or corporate conference, Rataview is an ideal venue. We are 25 minutes drive north from Greymouth.